An annual free-to-attend sewing meet-up in Birmingham, England since 2014
21st October 2023, Moseley, Birmingham, UK
The #SewBrum meet-up is ten years old this year! To celebrate, this year's event will be a bit different (& bigger) than normal.
The whole event will take place in Moseley, home to Guthrie & Ghani, on Saturday 21 October.
Sign up via Eventbrite to receive email updates.
Logo designed by Lydia Joy Palmer
Meet-Up
SewBrum is an annual (free-to-attend) meet-up of people who love to sew in Birmingham, England, co-hosted with Lauren Guthrie.
SewBrum started in 2014, in the nine years it has been running SewBrum has raised £8,750 for nine charities via charity raffles.
In 2020, SewBrum moved online and had its most successful year yet! 678 people signed up, with over 100 people joining a live bargello workshop led by Tina Francis, and £2,763 raised for charity.
Hear Charlotte talking about SewBrum 2020 on the Sew Organised Style Podcast in November 2020.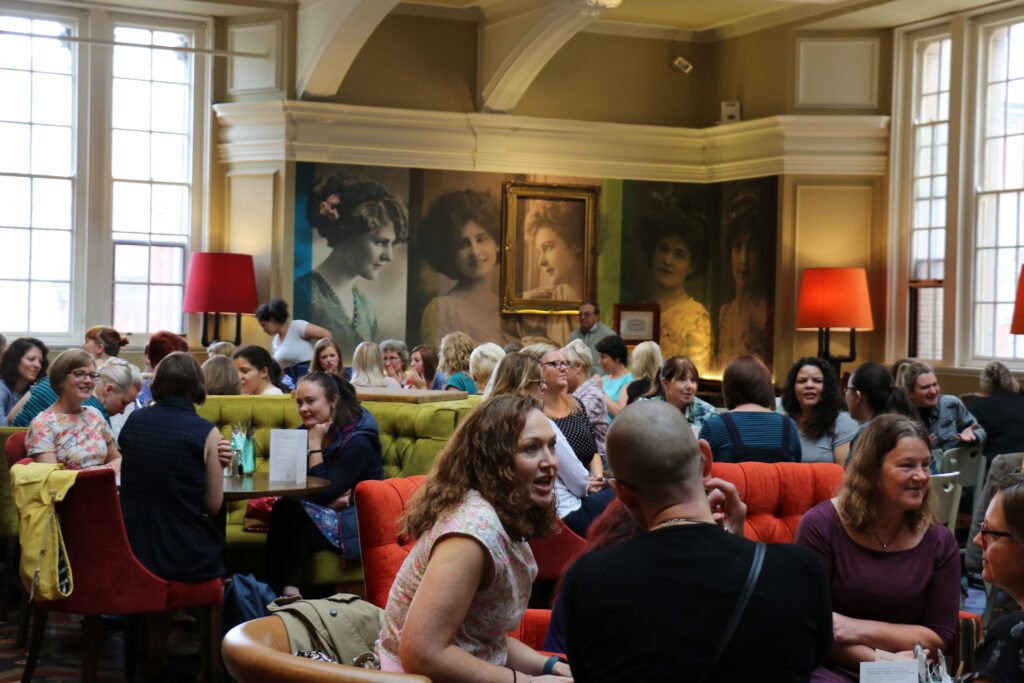 Attending SewBrum
SewBrum 2023 will take place in Moseley, Birmingham, on Saturday 21 October.
In addition to Guthrie & Ghani, SewBrum will be taking over Moseley Exchange. Across the two venues, we'll be hosting:
Social space to chat, get a drink and work on a hand sewing or knitting project;
A market space, with some amazing sewing businesses setting up stall for the day;
A handmade garments swap, where you can swap your handmade clothes which no longer fit for something new;
A sewing room, for a small number of attendees to sit and sew through the day.
Plus, the popular SewBrum charity raffle.
Accessibility
The SewBrum meet-up can get very busy (especially in Guthrie & Ghani) and there is quite a bit of travelling between locations, but attendees can take the meet-up at their own pace and drop-in and out as suits.
Guthrie & Ghani front door is accessed by two steps but a ramp is available and will be in place on the day. Attendees will need to be comfortable with stairs to access the studio space and the toilet.