An annual free-to-attend sewing meet-up in Birmingham, England since 2014
29th October 2022, Birmingham, UK
The 9th annual SewBrum meet-up will take place Friday 29th October 2022 in Birmingham, UK
Meet-Up
SewBrum is an annual (free-to-attend) meet-up of people who love to sew in Birmingham, England, co-hosted by Lauren Guthrie.
SewBrum started in 2014, in the nine years it has been running SewBrum has raised £8,750 for nine charities via charity raffles.
In 2020, SewBrum moved online and had its most successful year yet! 678 people signed up, with over 100 people joining a live bargello workshop led by Tina Francis, and £2,763 raised for charity.
Hear Charlotte talking about SewBrum 2020 on the Sew Organised Style Podcast in November 2020.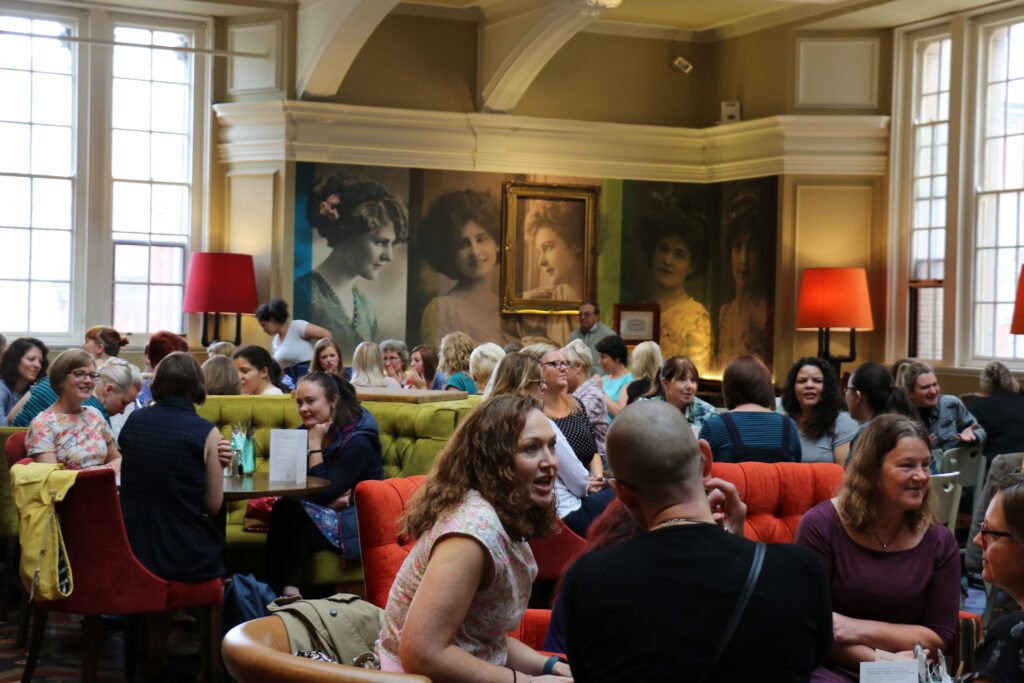 Attending SewBrum
The SewBrum meet-up starts at 10:00am in Birmingham City Centre, before moving to Guthrie & Ghani in Moseley Village in the afternoon.
Attendees can choose to visit Guthrie & Ghani, Barry's Farics, Fancy Silk Store, and Birmingham Rag Market.
Accessibility
The SewBrum meet-up can get very busy (especially in Guthrie & Ghani) and there is quite a bit of travelling between locations, but attendees can take the meet-up at their own pace and drop-in and out as suits.
Barry's Fabrics & Fancy Silk Store both have flat ground-floor access. Barry's is a ground floor shop, and Fancy Silk Store has a (narrow) lift. Both stores contain a lot of stock, so the aisles can be narrow.
Guthrie & Ghani front door is accessed by two steps but a ramp is available and will be in place on the day. Attendees will need to be comfortable with stairs to access the studio space and the toilet.
The SewBrum logo is designed by illustrator Maike Plenzke